International money transfer is a system where money is transferred from one entity in one country to another entity in a different country. This entity can be an individual, or a business entity. These transfers can be done electronically or can be sent via sea/air/road (through foreign checks, drafts and money orders). In 2013, more than $120 billion was sent by workers in the form of remittances to their friends and families in different countries and thus remittance to home country constitutes major portion of the money transfers done by individuals. However, entities also need to transfer money internationally for business purposes such as imports and exports. The international wire transfer (i.e. electronic payment of money across borders) is the most cost-effective and fast way to send money abroad.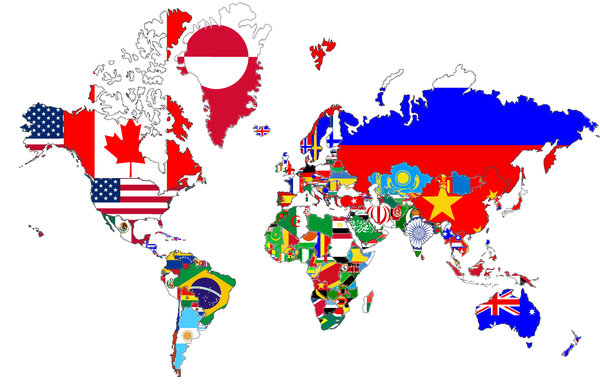 Uses of International Money Transfers?
Globalization has led to significant rise in International trade and also has made it easier for people to travel and live in other countries. This has increased both the need and use of international money transfers. Some examples –
Many students choose to live and study aboard. Hence the use international wire transfers for payments to schools/colleges apart from their family and friends.
Businesses participating in international trade, make international wire transfers for import and export of goods and services.
People, who migrated to different countries for work purposes and settled abroad, make international wire transfers frequently to their family in home country.
Instances where marriage is done with foreigners, friends and families living in different countries and when people are traveling for leisure they tend to make international payments.
Apart from that, most of us are aware about online shopping, imports and exports. When orders are placed between different countries, surely international money transfers have to be made.
Factors to consider before making International money transfer
Customers who are interested to transfer money internationally require assurance that the transfer would be done successfully and their money is safe. Hence the common factors influencing money transfers are:
Safety and Security
Exchange rate of the currency
Fees for the transfer
Speed (Time Duration) of the transfer
Ease of use (Process and Method of the transfer).
Information required for making an international money transfer
Customers can make international money transfer through different types of services available these days. Below we have listed the common services used frequently and listed out its requirements accordingly.
International wire transfer is a remittance done electronically from one person to another in a different country. Such wire transfers are done by banks and credit unions. Most of the electronic fund transfers require general information such as
Beneficiary Name (person receiving the money)
International Bank Account Number (IBAN) or Account Number
SWIFT Code or BIC Code
National Routing Codes, if applicable (e.g. ABA Routing Number in USA, IFSC Code in India, Sort Code in UK etc.)
Branch Name
Bank Address
Address of the Beneficiary
In case of international bank transfers, the person receiving the funds can contact the bank through branch or telephone and get the above mentioned details. For customers registered with online banking service, can also find the information by logging on to the bank account online.
Western Union and Money Gram makes inward and outward remittances for the customers in the form of cash at cash offices. For this customers have to go physically and provide information to make the payments. To make a payment via western union and money gram customers usually require the details listed below.
Photo Identification proof of both the parties who would be paying and receiving the amount.
Date of birth of the receiver
Reason for transfer
Relationship between the receiver and the payor
Beneficiary address
Cash
Country names of both the parties involved in the transaction
When a remittance is being made via western union or money gram both receiver and payor have to fill in forms to pay and collect the amount. This information is a must as all payments have to abide by safe and security measures.
International fund transfers involving USA are monitored by Offices of Foreign Assets Control. This is done to avoid money laundering. Money laundering is a system where terrorist groups and other cheating agencies transfer huge amount of funds to carry out illegal actions. To ensure no illegal transfers are done, US Government has its own rules and regulations pertaining to international money transfers. Hence all transfers that are done from USA have to abide by the rules and procedure as per law.
Types of International Money Transfers
• Transfers via bank accounts
• Transfer Operators (Western Union and Money Gram, PayPal )
• Foreign Checks, Money Orders and Bank Drafts
Customers who choose to transfer money to different countries can use any of the above mentioned service.
All the international money transfer services have a charge (fees) to process the transfer. Customers should be careful while making the payment, as some payments cannot be cancelled once made. If information provided is wrong then there is a risk of loosing the amount along with the charge.
Hence customers should be cautious while transferring funds internationally.
Electronic funds transfer between accounts can be done by banks, credit unions and transfer operators. Sending cash via post is not advisable; if cash is lost in post, it may not be possible to trace it. As all the modes of payments are safe and secure, it's advisable for customers to select the type of payment that's most suitable for them based on the time, charge and convenience.
Difference between Domestic and International Transfer
Domestic wire transfer is an electronic funds transfer between two bank accounts in USA, where as international wire transfers money moves between accounts in from USA to another country.
International wire transfers are more expensive than domestic transfer. Domestic transfer fees are usually fixed irrespective of the amount being sent – while the fee varies for international wire transfer depending on the amount and service type used.
Domestic wire transfers do not require IBAN, SWIFT Code etc. Hence they can be processed faster than international wire transfers.
Fees Associated with International Money Transfers
Fees for International money transfers depend on the service used for transfer, amount and the country where the funds are being transferred to. International payments can cost between $40 to $65 approximately. While the cost for receiving an international money transfer can be $10 to $30. Do check all the transfer fees associated with the international transfer prior to initiating the transfers. Also, if there is currency conversion involved, then, also ask for the conversion rate. Sometimes, banks and CUs charges less fees but give poor conversion rate to the end customer.