Credit unions are financial institutions, which are owned and managed by its customers (members) to provide financial services to its members. Credit unions provide products and services similar to banks; however banks and credit unions cannot be considered as same. Credit unions are usually formed by a group of members with strong connections among them. When the members have a common bond and probably belong to the same region with similar financial needs and ideas, they are more likely to form a credit union. As credit unions have branch operations and deals with finances, they are operated by staff similar to banks.
Products of Credit Unions
Bank account
Savings and deposit account
Joint accounts
Credit Cards
Individual Retirement Accounts (IRA's)
Trustee Revocable accounts
Trustee Irrevocable accounts
Money Market accounts
Money Market funds
Auto Loans, Personal loans and Student loans
Mortgage loans
Safe Deposits
We can see that credit unions are not just places where customers can deposit funds and take loans, but they also provide different products that are similar to that of banks. However, not every credit union might have all the products mentioned above. As most credit union choose their products based on the needs of its customers (members), backed up by its availability, the products vary between different credit unions.
Services of Credit Unions
Based on the products the credit unions provide services to its customers. Check books, direct debits, standing orders, internet banking, branch facilities, ATM access, debit card, electronic payments, credit union service centers are few of the services that credit unions provide.
Management of Credit Union
Credit unions are managed by its customers who are also its members. The higher management is operated by the board of directors in credit unions. The boards of directors are mostly appointed by elections, wherein the customers vote for member who are interested to manage and operate the credit union. Important decisions are taken by the higher management in credit unions.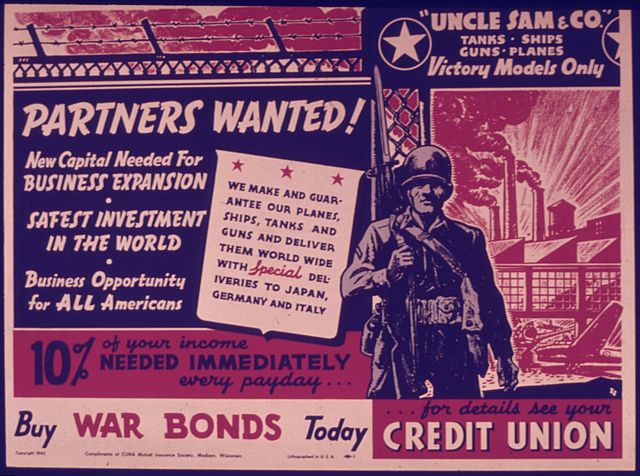 Can Credit Unions Compete with Banks?
Yes, Credit Unions can compete with banks. Credit unions have products and services that are similar to banking. Hence it's natural for customers to have a look at both the options before taking up accounts. If customers find credit union's features and offerings interesting, then they can surely opt for credit unions instead of banking.
Some credit unions have attractive features, wherein customers do not require huge funds to open an account. They may just require to have a minimum balance such as $5 to $10 in some cases.
At the end September 2012 reports showed that nationwide credit unions and banks were almost equal in number. They were 7030 number of credit unions with an aggregate of $1 trillion in assets and 6170 number of banks with an aggregate of $13 trillion in assets.
Since 15 years banks and credit unions have experience similar trends. Banks have decreased by 30 % and credit unions decreased by 36%. While the total number of assets for banks increased by 140% and total assets for credit unions increased by 160%.
Are Credit Union Deposits Safe?
Yes credit unions are safe, most of the credit unions deposits are insured by NCUSIF (National Credit Union Share Insurance Fund). These credit unions are regulated by NCUA (federal organization) and thus this insurance is backed up by the government. Some credit unions deposits have private insurance instead of NCUA. Apart from the deposit insurance, there would be other safety measures taken by the members of the credit union to ensure smooth and secure operations.
Difference between Credit Unions and Banks
Although banks and credit unions look similar, following are some of the basic differences which set them apart –
Credit unions are owned and managed by its customers, whereas banks are owned by shareholders which can be individuals, companies and government. Banks are managed by the bank management.
In credit unions the customer and the owners are the same, whereas in banks customers are customers.
Federally insured credit unions deposits are insured by NCUSIF and banks are insured by FDIC – both are government entities.
Credit unions have credit union service centers which are part of a network, if a credit union is listed under this network then customers can use any branch of credit union service center, whereas banks don't have such feature.
Customers can participate and take business decisions in credit unions whereas in banks customers cannot do the same.
Banks usually provide all financial products and services, whereas each credit union has different products and services. Some credit unions may not provide all the products.
Hence we see that, even though banks and credit unions appear to be the same they do have certain differences between them.
Credit Unions and banks are both suitable for customers depending on their needs and interests. Credit unions are not just service oriented; they do make profits provided they operate efficiently.