Debit cards give customers access to the money in their checking or savings accounts. Customer with debit cards can use the cards for withdrawals of cash through ATMs and for making payments at most merchant locations or online. There is a magnetic strip at the back of the debit card; this strip has encoded data that make it possible to access the funds in checking account electronically. Recently, banks have also started issuing EMV chip debit cards which are considered more secure than traditional magnetic strip.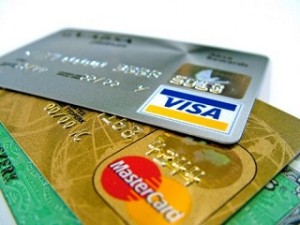 How debit card works?
Customers who store their money in checking accounts are issued with a debit card. This card is usually delivered by secure mail. Customers can visit the branch and collect the debit card too. Customers will also be sent a pin number along with their debit card. After receiving the pin number and debit card, customer should go to an ATM to activate the card. ATM will request the customer to enter the pin number after inserting the card into the machine. Bank will request the customer to sign behind the debit card after receiving it. As pin number works as password, financial institutes request customers to keep it private and confidential.
Customers have the options of changing their pin number by following the instructions on the screen. It's simple and easy to use a debit card as all the instructions will be given to you on the screen after inserting the card into the machine. Apart from making withdrawals customers can use debit cards at stores to make purchases too. At a store customer can give the debit card to shopkeeper to swipe the card in the card machine. Sometimes customers have to enter their pin number into the card machine. After swiping the card, the machine will give two receipts of bill for the purchase made. Customer should sign on them and give one to the shopkeeper and keep one with them. These receipts work as payment proof, and the transaction will appear in the statement too. Debit cards can only be used for shopping, provided the retailers have the option for the same.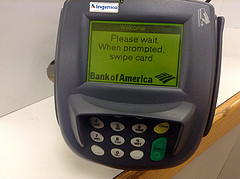 Debit cards can be used online to make purchases as well; online customers may have to enter the pin number to process the payment. But that's not the case with all transactions. Sometimes customers get to set up a security code through visa, maestro etc. These security codes act as passwords for making online purchases. Customers should follow the instructions on the screen and key in the required information online to make the payment successfully. Sometimes to make a payment online, you may just have to enter the last 3 digits at the back of your debit card to process the payment. This code is known as CVV, CCD and secure code. American express cards have this code on the front of the card. Usually the information required would be 16 digit card number, name, address, expiry date of card, security code etc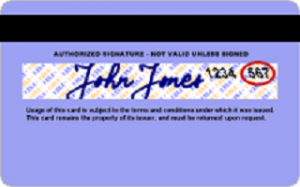 Benefits of debit cards
View balance: Customers with a debit card can view their balance by using their debit card at an ATM. For this the customer has to insert the card and enter the pin number on the machine, and then the customer has to select the option view balance to know how much cash is available in their account.
Safe and secure payments: Debit cards are issued to customers only after all security measures are taken by the financial institutions. Many banks call customers if there is any unusual activity on the account. If funds debited the account without customer's consideration then the bank will run an investigation and credit the customers account if it's proved that the customer didn't make the payment. Visa, MasterCard, Maestro etc are famous debit cards issuers, these brands have their own security system to help customers process payment safely. Payments made via debit cards can always be investigated, any fraudulent activity can be traced due to security system set up on debit cards.
Saves time: Customers with debit cards don't have to wait in branch to withdraw funds. Whenever customers require the funds, they can go to the nearest ATM around and withdraw funds as and when required.
Easy access to funds: If customers don't have a debit card, they are limited to branch timings to withdraw funds. However when customers have a debit card they can use an ATM 24/7. Most of the ATM machines are open throughout without any closing or opening timings. Therefore customers have easy access to funds.
View recent transactions: Customers can check the recent transactions done at an ATM. This way customer can keep a tab on their expenses.
Transfer money to friends accounts: Some ATM's offer customers to make payments to their friends and family after inserting a debit card.
Easy to carry: Compared to cash it's much easier to carry debit cards. They require less space and are light in weight mostly.
Debit card rewards: Some customers get additional benefits for using their debit cards. For this they fill forms and enter contest where they cards accumulate points for making purchases at stores where these rewards are available. Later these points would give some gifts or benefits based on the contest and features offered.
Online shopping: With online shopping customers not only save their time but they also get the option of purchasing goods that are available in different parts of the world.
Therefore we see that there are many benefits of using a debit card, customers will experience different kinds of benefits once they start using them. Some banks, credit unions and online banks might offer additional benefits on debit cards such as low interest for international withdrawal and transactions. However the customers have to pay an additional fee to attain such features on a debit card.
Debit card Vs Credit Card:
The major difference between credit and debit card is that customers with debit cards use their own money stored up in the account and thus don't have to pay any interest for using the same. However, customers with credit cards use banks or credit unions money and they have to pay interest for using the money loaned on the card.
Customers with credit cards have to make regular payments towards their credit card if any money is owned on the cards. If customers with credit cards fail to make a minimum payment as agreed in terms and conditions additional charges will be incurred on the account. Customers with debit cards don't have any additional charges to pay until and unless they don't go into a negative balance on the account.