Credit unions are financial institutions where customers (members) are the owners. Hence, to join a credit union, the customer should be eligible to be a member. Basically credit unions offer membership to customers who qualify to be members based on some common factors, criteria and bonds. The criteria may be same employer, similar business or even same region of residence. Therefore any customer who wishes to open an account in a credit union should follow the easy steps listed below.
Find a credit union that's suitable for you
: If you're planning to open a credit union account, then it's a must to do a proper research about them. After going through different credit unions and their features you can open an account with a credit union that's most suitable for you. Credit unions can be found online by searching through different search engines and also via National Union Administration's Credit Union Search.
While searching for credit unions it's always wise to check the insurance for deposits in case of credit union failure. Federal credit unions are insured by US government and the others are having private insurance. Whichever credit union you choose to take, ensure you're aware about its insurance policy and coverage. If you are sure about the safety of your deposits, it's sensible to open an account.
After a proper research, you should be able to see which credit union you're eligible to join. Eligibility factors are mostly based on the industry you're working in, organization you work for, your geographic location and membership's you have with other credit unions. Once you search and find the credit union your eligible to join. Based on your preference you can then proceed to open an account with the credit union of your choice.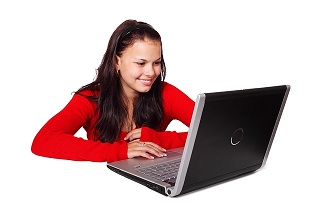 Submit the application and complete the joining formalities:
At this stage you can go to the credit union of your choice and fill in the application to open an account. While submitting the application you would have to provide
Your photo identification proof which could be your driving license, passport or any other identification proof.
Your address proof, which could be last 3 months' bank statements, electricity bill etc.
Your passport sized photograph.
Cash or check for the amount to be deposited, most common amount requested by credit unions is $25. Minimum deposit has to be paid at most of the credit unions to become a member.
After submitting all of the above, credit unions would run a credit check to ensure you're eligible for a checking account with debit card. Therefore, if you wish to apply for a checking account with credit unions, ensure you have a decent credit score. This information can be found via the US government free credit reports program. If credit unions are satisfied with your credit score and find no errors then they would open an account for you.
Therefore we see that by following the above mentioned procedure it would be possible for you to open an account with credit union. Some credit unions have their online application forms too. After you become a member of credit unions you can start using the various products and services they have.
Ask Family and Friends:
Apart from the above mentioned steps, there can be situations wherein you hear about credit unions from co-workers, friends and family who are existing members of a credit union. If these members offer you to join a credit union, you can ask them relevant questions based on the information provide above and proceed with opening an account only if you're eligible and satisfied.